Remote Supervision of Online Assessments
Advanced proctoring through monitoring with our evaluation product
Do you need to do remote training and assessment?
Now, with our evaluation solution, you can carry out training and assessments securely and objectively guarantee that everything has been completed in full.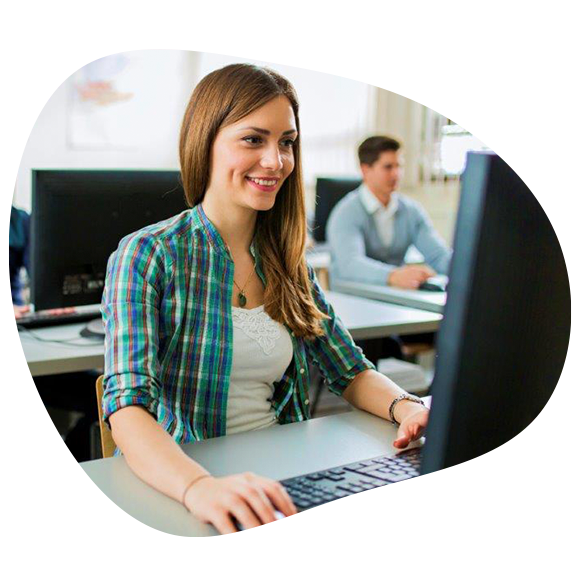 Do you know how it works?
01
We verify the student's identity through biometric facial recognition.
02
The student accepts the conditions for taking the exam and processing their data, including biometrics.
03
We certify attendance at different times of the session, as well as behaviour and connection time, taking screenshots every 5 seconds.
04
Finally, we certify and store the evidence gathered in the exam.
What does evaluation offer you?
A secure video environment and student identification system that allows the exam to be monitored at the same time as interacting with the student quickly and easily.
Through evaluation, potentially fraudulent situations are avoided, and this type of online testing can be carried out with maximum guarantees.
Facial biometrics to identify and certify the student's identity

We collect the student's consent or details

We set the parameters for sending alerts to the examiner

Ability to provide a digital signature while connected, without having to disconnect

We keep the recording with all the evidence for as long as necessary
Configuration
Customised by the examiner, imported or made in evaluation using different types of answers (ratio, free text, buttons, drop-downs, etc.).
Liveness Detection
Biometric identification capturing 128 face parameters with proof of life certification and facial recognition using the identification document provided.
Unique identifier
An ID Token will be generated for every student once their authorisation to sit the exam has been verified. The identifier will be sent by SMS to the student's phone.
Fraud alerts
No presence alert if the entire face is not detected or it is different from the registered face and screen alert if the mouse moves outside the exam window, a new tab is opened or a different application is used.
Evidence
The administrator will be able to see all the evidence gathered for each student: access and identification data, date and time of the exam, identifier code, assessment result, presence and activity alerts.
Automatic marking
The exams can be marked automatically and an electronic notification of the results sent at the chosen time with the results of the same.
Associated Logalty products
Within the evaluation session, you will be able to include other services to create a customised solution adapted to your business or teaching model that differentiates you within your sector with an innovative image:
Consent to data processing

Document validation

Applicant access and accessibility log.