We enhance your customer acquisition processes
We check the security parameters that guarantee the authenticity, legitimacy and verify that there is no manipulation in the ID documents, all digitally.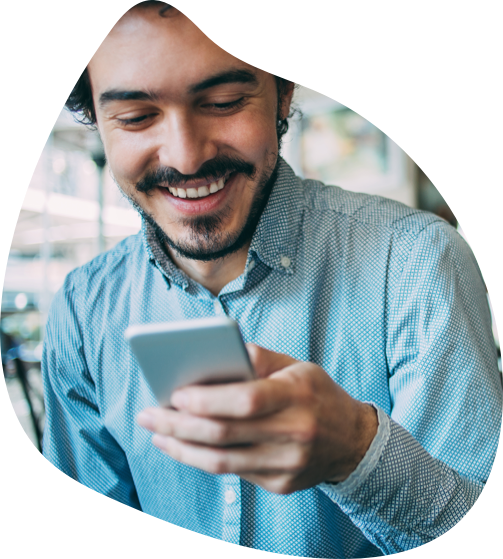 Do you know how it works?
01
You send us the user's identity data you want us to validate.
02
We send the user an access link to attach or capture the documents.
03
Once we receive the identity documents, we check their validity and issue the result.
04
We generate a certificate with all the data of the process and the result of the validations and custody it. When the process finishes, Logalty sends the documentation to the issuer and custody it.
A service with multiple advantages
With our ID Card Identity Validation service, the user can present documents by using a photograph made with the mobile phone or through the website on the computer, avoiding unnecessary travel.
We have technical and software solutions from well-known manufacturers. This is a great advantage, because it allows us to periodically review the functionality, the results of our service over time and to be always alert of the new features of the updates. To all this, we must add:
We solve the problems of a remote id verification.

We validate documents with full technological and operational security.

We process all the fields of the document and register them without errors.

We prevent identity fraud by guaranteeing document security measures.
What documents can be validated?

National ID Cards

Regular and electronic passports

Visas

Cabin Crew Documentation

Driving licenses

The verification process is very simple

It can be done from anywhere with Internet access:

Verification via mobile: the user identity is verified from his own device anytime from anywhere.

Verification via computer with webcam: it allows the user to provide their data and validate their identity wherever they are.